Considering Your Lifestyle When House Hunting
Buying a home is one of the biggest financial decisions you will ever make. As a result, making a smart and focused decision requires an analysis of your unique needs, allowing you to find a home that suits not only those needs but also your lifestyle. In addition to the physical attributes of a home, such as the number of bedrooms and total square footage, you should consider your lifestyle when choosing a home. Evaluate these factors on your next house-hunting adventure.
Commute Time
Your dream home might not be a dream if a lengthy commute comes with it. After all, hours of your day spent in the car might diminish your quality of life and reduce the time you get to spend in your new home. Consider how long it will take you to get to work, school, and local amenities such as restaurants, grocery stores and shopping centres during your house hunt. Strike a balance between choosing a home in a neighbourhood or part of town you love while staying close enough to work and school so that your commute does not become a daily headache.
Walkability
If you love to hop on a bike or get your steps in during the day, the walkability of your community is important. Seek out areas of your city that are pedestrian friendly. Take time to drive through the area — not just the neighbourhood– to get a sense of the vibe. Are bike racks set up outside the local restaurants and shops? Are the streets safe for pedestrians? Are jogging trails common throughout the area? If so, you're probably house hunting in a walkable community, one that will allow you to walk, bike or jog to your favourite local spots.
School Choices
If you have children or plan on having them, you want to live in a community where they can thrive academically. Take time to research the local schooling options for your kids. Talk to your potential neighbours to find out what they think of the schools. Schedule a school tour to get a sense of the facilities, and then talk to the teachers and administrators. Choose a neighbourhood that features strong educational options for your children. Not only will these schools benefit your kids, they will also increase your property value rates over time.
Your dream house extends beyond its walls. Considering the vibe of the community and access to shops, entertainment and schools that you love allows you to make a well-informed decision when it comes to buying your next home.
The post Considering Your Lifestyle When House Hunting appeared first on Team Realty.
Source: Blog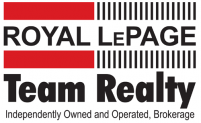 The trade marks displayed on this site, including CREA®, MLS®, Multiple Listing Service®, and the associated logos and design marks are owned by the Canadian Real Estate Association. REALTOR® is a trade mark of REALTOR® Canada Inc., a corporation owned by Canadian Real Estate Association and the National Association of REALTORS®. Other trade marks may be owned by real estate boards and other third parties. Nothing contained on this site gives any user the right or license to use any trade mark displayed on this site without the express permission of the owner.
This article was first published on https://teamrealty.ca.